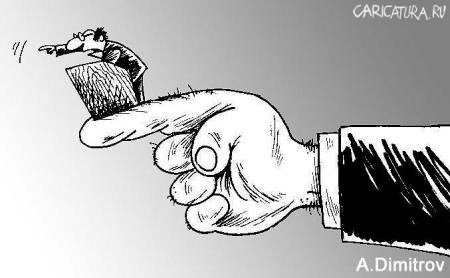 April 27 is the Independence Day of Sierra Leone and Togo. This is included in the calendar and is probably modestly celebrated in both countries. Modestly because the pandemic in the world is raging and crowded celebrations are being avoided. This day is marked on the calendar of Georgian history as the day of pardon of Giorgi Rurua by President Salome Zurabishvili. Yes, the president pardoned Zhorika Rurua from prison on parole, and that is when the pardon commission does not work at all,  president says she  do not study things well and many questions arise. Well, question marks have arisen over Zurabishvili's pardoned killer and drug dealer, and, it is difficult to say why we thought they  would not appear in case of Rurua?  Tamar Toradze says Rurua killed all her family, and that she witnessed personally how he killed her brothers. 
"In February 1992, "Mkhedrioni"  opened fire, to the Toradze brothers (Lasha, Kakha and Imedo) and their friend Gela on the Nutsubidze plateau. The brothers were wounded and their friend was killed. On March 3, 1992, the parents, Zaur Toradze and Izo Kurkhuli-Toradze, took Lasha to the doctor for a wound dressing. The Toradzes were returning home in a white on their own "Vaz 2107" motor  car when all three members of the Toradze family were shot near the Vera cemetery. After that, the armed assailants surrounded the Toradzes' house. The remaining men in the family were found near a neighbor where two gunmen broke in. They shot Imedo and Kakha Toradze with a machine gun. This brutal murder was witnessed along with others by the Toradzes' minor sister  Tamuna, who currently lives in the United States. Zaza Toradze, the eldest son of the Toradzes, was not at home on the day of the tragedy. He left the house in the morning and has not been seen since. Two years later, 17-year-old Paata Toradze also disappeared" –  this is a small excerpt from the case, which, for years, Tamar Toradze has not been able to drive from the place. His lawsuit has long been pending in the Attorney General's Office, but in vain.
In parallel with Rurua's release, the Georgian parliament is working on an amnesty law, which should acquit all the accused and end the criminal prosecution as a result of the June 20, 2019 confrontation between the police and the protesters. This is because Nika Melia, a man accused of plotting a coup, has been released from prison. Yes, the prosecution is accusing Melia of trying to break into Parliament, if it did, a cup of tea would definitely show up and we would get a new revolution. It is very cynical for Melia to call on the opposition MPs from prison not to support the amnesty law if they apply amnesty to the police officers who used rubber bullets with me. Melia directly says: If the people who prevented the coup are not tried, then I do not want amnesty. Melia, who has been hailed by national television stations as a national hero, has not once said that hundreds of people were tortured, killed and raped during his party's heyday, why no one was punished  except for several men, and this is when the whole state machine was involved in torture-murder-rape, they were making feature films and documentaries, blackmailing them, listening to them, persecuting them, confiscating their property, no one is voting on it anymore, and, as soon as you mention 9, they will calmly answer you: that topic is outdated, think of something new. What is aging? Is the video of a  man with crutch obsolete? Has the distribution of footage of the private lives of ministers and MPs become obsolete? Did the murder of Girgvliani and Robakidze become obsolete? Are the video files found in Samegrelo obsolete? Is it all old and the night of June 20 new? At least if you can imagine, what blood will be shed if the Nationals return to power? How and on what scale, by what means will they start revenge? Does anyone think that Givi Targamadze, Vano Merabishvili or Giga Bokeria were kind and now they think differently? If the curse of the Georgian nation, Temur Alasania, throws white bouquets at people from the balcony of the parliament?
Let's go back to Rurua again. Georgia is too small for that, most of the population did not know about Zorika Rurua's case. The Attorney General's Office will, if desired, show dozens of witnesses detailing Rurua's actions, but no – so much so that we managed to make Rurua, in effect, a political prisoner and force the president to issue an act of pardon. Yes, so the president said, forcing me, without my agreement, the ruling team made a statement, the solution is in the president's decision, and then Europe and America started working in that direction. The president, too, could not withstand the pressure of the Western partners, just as the parliamentarians and ministers could not, and the document they were talking about will be signed, debated, and even applauded.
What came out? Under Western pressure, we should release Rurua from prison, and not pardon the police officers who resisted protestants  in June 20, those police officers who did not allow them to storm the parliament, and not try that   man with crutch  who  in exchange of  20 GEL paid by Megiz Kardava was going for "Case?   That Megis Kardava who was arrested in  Ukraine, our friend country, but we failed to bring him to Georgia?   It was  in 2017 and the Georgian party was assuring us that the Ukrainian laws is very complex and we will need at least 1 year for his extradition?  It was in 2017, and who knows now where Megis Kardava is? Who explained to us why was not he brought to Georgia? We will answer:  We west did not switched on thee green light, because, Megis Kardava could probably approve that Mikheil Saakashvili  was at a head of everything, but nobody in the West could harm the "Light of Democracy". By the same reason was not brought to Georgia data Akhalaia, and  by the same reason Zurab Adeishvili is untouchable. The west did not permitted us to dioo so. They were just our European and American partners who forced the Georgian state power not to punish offenders, moreover, those accused by our laws are not on high positions abroad: Zurab Adeishvili  – consultant in the Ministry of Justice in Hungary, while Saakashvili . . .
The West, which insists on helping us build democracy, sets the agenda for life, ithout them, not only can we not determine what the main foreign policy course should be for the country, but we are also deprived of the right to choose; Moreover, we have been set a quota, if the ruling power in the local self-government elections does not get more than 43%, the 4-year-old parliament, the main legislature, will be re-elected in a year and a half. It seems that the West did not like  either  that  the document brought by them was not immediately signed by the government, so Archil Talakvadze was fired and Kakha Kuchava was appointed instead. Those who do not know, we will say that Irakli Kobakhidze was accompanied by Kuchava during his unplanned visit to the United States and Kuchava, who went to the United States as a vice-speaker, returned to his homeland as a speaker, handed over American deposits to Talakvadze and he could not resist.
A simple question – if you are a sovereign country, why do you go after someone else? Remind us of at least one, only fact, when the government and the opposition forcibly signed a document written in Europe; Remind us of at least one country that has a quota for local elections: if you get less than that percentage, you will have another election. You can not name them, because they have no one enslaved like Georgia. And then Turkey and Azerbaijan threaten America: how did Biden recognize the Armenian genocide ?! Yes, that America, from which the authorities receive instructions, not by phone calls, but via  messages,  and implement how to live, what kind of agenda the West imposes on us and also tells us whether Kuchava or Talakvadze should fulfill all this. . .
April 27 is the Independence Day of Sierra Leone and Togo. Shall we celebrate this day too? The independence of Sierra Leone, Togo and Georgia has one price today, because everything is written only on a piece of paper.
Beso Barbakadze