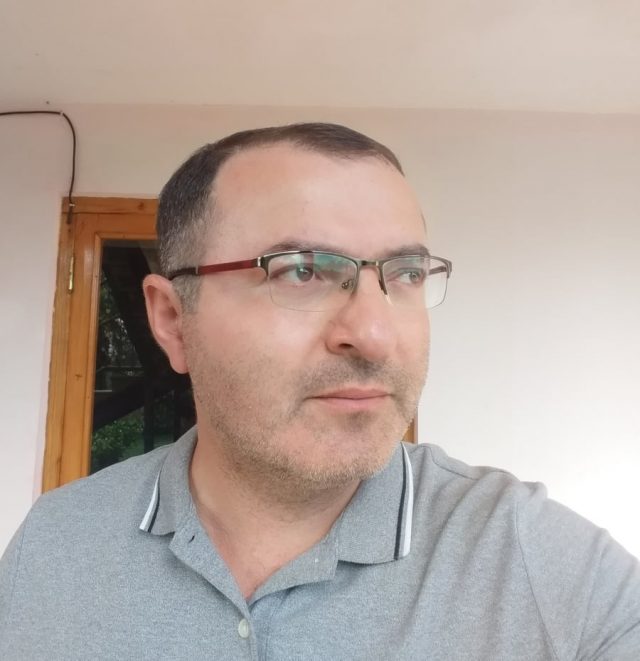 While Poroshenko and Zelensky in Ukraine, and "Nationals" and "Dreamers" in Georgia, compete which is the more obedient slave of the West, Russia has stripped both of its monotheistic neighbors of all leverage of transit.
Russia has bypassed Ukraine and arranged the "North Stream-2" pipeline to Europe, leaving thus Ukraine without the function of natural gas supplier for Europe. As for Georgia, which pursues an inadequate policy, Russia has also left us dysfunctional in the best we have ever seen: at the crossroads from east to west and north to south, without which Turkey could not connect with Azerbaijan, Russia – Armenia, Armenia – Iran.
After his visit to Moscow, Armenian Prime Minister Pashinyan was forced to open a corridor for Azerbaijan and Turkey. With this decision, the Prime Minister of Armenia has taken a serious step against Georgia – Georgia will lose its transit route.
Our country also refused to participate in the "3 + 3" format. The idea of ​​a "3 + 3" format was put forward by the Presidents of Azerbaijan and Turkey, Ilham Aliyev and Recep Tayyip Erdogan, on December 10, 2020. The "3 + 3" format implies the cooperation of the three countries of the Caucasus – Azerbaijan, Georgia, Armenia and the three major states of the region – Iran, Russia and Turkey. The format should cover security, economy and transport issues.
On October 6, 2021, Russian Foreign Minister Sergei Lavrov said at a press conference that he had discussed the creation of so called "3 + 3" format with his Iranian counterpart Hossein Amir Abdullahian. As Lavrov said, the Iranian side positively assessed the initiative, Azerbaijan and Turkey have a similar attitude.
On October 8, the Georgian Foreign Minister spoke about the possibility of participating in this format: "We should be in some form in these big geopolitical projects and relations, of course, not at the expense of state interests and conceding something to the occupant".
The Foreign Ministry's press service later clarified that Zalkaliani's statement had been misinterpreted and that Georgia would not consider participating in the "3 + 3" format with Russia.
Political scientists Revaz Kilasonia and Soso Tsintsadze talk about the ongoing processes in the region.
"Georgia 's transit function is decreasing. We will find ourselves in a very difficult geopolitical situation if we completely lose the status of a transit country"
Revaz Kilasonia, political scientist:
– Georgia has always had the function of the main transit road in the Transcaucasia, that was our advantage.
Relations between Turkey and Armenia were strained in the 1920s, and the two countries had no relations for a hundred years. Then, in the 1990s, relations between Armenia and Azerbaijan were strained and diplomatic ties were terminated, all traffics and transits were cut off. After these historical events, Georgia became the main energy carrier, the main transit country. Because there was no relationship between Armenia and Azerbaijan and Azerbaijan needed to export its energy resources to Europe, it bypassed Armenia and exported its products through Georgia first to Turkey and then to Europe.
After the so called second war between Azerbaijan and Armenia, a completely new geopolitical reality emerged. Despite everything, the politicians sat down at the negotiating table and with a cold mind, adequately approached the issue, moved back to sensitive issues and decided that Azerbaijan would connect directly to Turkey by land and then to Europe, Turkey by land to Azerbaijan to Azerbaijan and then only Russia to Russia, then only to Russia. , But also through Azerbaijan in the direction of Russia. So, the transit function of Georgia is decreasing more and more. We will find ourselves in a very difficult geopolitical situation if we completely lose the status of a transit country. Georgia will face the biggest problem.
It is a great political loss when a country loses its function. There is no talk here of an economic loss that would really be huge. All economic activity is related to politics. For Georgia, a country with energy resources, transit is very important, it is a kind of political tool with which we can have a slight influence on this or that country, but if we lose it, we will lose the small degree of sovereignty that we as if we have today.
The worst and most interesting thing in all these processes is that the Georgian government does not participate in the ongoing processes around the country at all. Moreover, looking at him, you think that nothing is happening. I do not know, is it a policy of negligence or if they really do not understand what is happening in the neighborhood ?!
They have shifted public attention to internal problems that, to be honest, mean nothing to me and to a lot of people like me. What we really care about, what is really vital for our country, for our economy, for our sovereignty, is happening and planned beyond Georgia.
Armenia, Azerbaijan and Turkey have not been in contact with each other for centuries, but they have moved on from disagreements, thinking in the interests of the state for the good of the country, for purely economic and political gain. As for Georgia, it is obvious that the so-called Western partners do not allow us to call it what you want, but the fact is that the processes in our region are going on independently of us, we have no relations with Russia and it is obvious that our passivity in the region is the reason. If hostile countries have been able to resolve relations with each other in some way, why can't we resolve relations with Russia? The answer to this is one: the West forbids us.
-, The Georgian government has refused to participate in the "3 + 3" format, in which Turkey, Iran, Russia and the Transcaucasian countries should sit down to cooperate with each other, and many, perhaps, important issues would be discussed. . .
– The three big and three small countries had to come together in some format and it would be about the transit that is vital for Georgia and not only on this issue. . .
When the "3 + 3" format was planned, nobody asked us for Georgia, but we were told to come and sit at the negotiating table, solve problems and reach concrete results, but the leadership of our country categorically refused and the content of the format was not clear. I think the West refused to meet with the Georgian Foreign Ministry in the "3 + 3" format, we and countries like us can never make an independent decision.
-, You have mention a country like ours and I would like to touch upon the ongoing processes in Ukraine. Ukraine was also left without transit and natural gas, this transit function was very important for them as well. . .
-, The Russian factor and influence is very large and is growing day by day in Europe as well. They were able to cut the road in all directions and Ukraine will also say goodbye to the transit of energy resources. Russia's influence is growing and if our country turns a blind eye to it, it will be very unserious. Russia remains the largest energy producer in the world and, naturally, this will affect Europe and not only Europe. What our so-called partners of our country will call Russia, how they will deceive Georgian politicians, does not matter, because the influence of this superpower on the Eurasian continent is growing every day.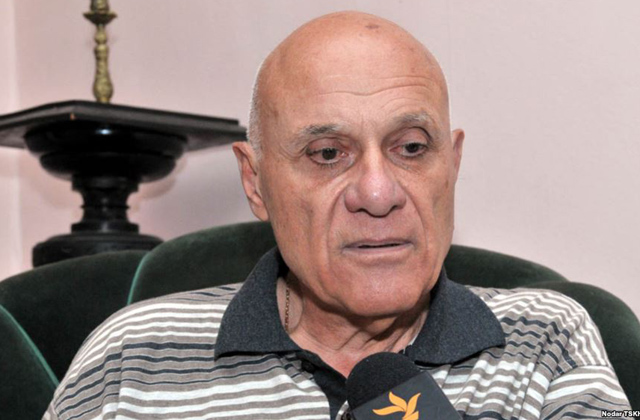 "If our government ignores the ongoing processes in the Transcaucasia, if it chases the already run train, then everything will be too late and Georgia will lose all status".
Soso Tsintsadze, political scientist:
-, Each new transit of the North and the South is a serious transit tax taken out of our pockets. Why this is happening and why we are always out of the game, it would probably be better if the government would answer us.
If our government ignores the ongoing processes in the Transcaucasia, if it chases the already run train, then everything will be too late and Georgia will lose all status.
New contours of increasing the role of the Transcaucasus are being drawn, but in this context, whether Georgia wins or loses, I can not say anything about that yet. The story of "3 + 3" format is also vague. It is true that our country has refused to participate in this format from the very beginning, and it is also true that we do not know what the idea of ​​the "3 + 3" format involves, but to reject in advance what you do not even know what it is, I consider ignorant and stupid.
First Turkey and then Russia initiated the "3 + 3" format, which caused tensions between Iran and Azerbaijan. Tehran has made several public statements that the military of a third state should not interfere in the Caucasus and did not include Russia in a third state. It was referring to Israel, a country that, to everyone's surprise, has very close relations with Azerbaijan, which buys most of its military equipment from Israel. This fact makes Iran very nervous. They say it is a betrayal because Azerbaijan is bringing in another player in the Caucasus. This is absolutely unacceptable for Iran, so Russia took the initiative and decided to sit at the negotiating table in the "3 + 3" format.
Lavrov's initiative was a major stimulus for the Transcaucasia and the other three countries. Armenia and Azerbaijan agreed to Lavrov's offer and we know that Armenia opened the way for Azerbaijan to Nakhichevan, it was said that Georgia was ready to sit at the negotiating table, but we immediately refused.
There are certain controversies in the "3 + 3" format and its future is vague as well, but the fact is that Russia has launched a new, so to speak, diplomatic solitaire in the Caucasus, which will inevitably lead to serious geostrategic changes. Russia's proposals are attractive to everyone except Georgia.
It does not matter whether the format proposed by Lavrov to these six states will drive up. It does not matter for the remainder five countries, whether Georgia will participate in it, because everyone will go to some agreement and our country will remain out of the game.
If Georgia refuses to take part in the ongoing regional processes, then we should some alternative and, we must know that წe will undoubtedly be accepted into the EU, but, is not it excluded absolutely?!
If our country agrees to participate in the "3 + 3" format, in which Russia, Azerbaijan, Turkey and Iran participate, then Georgia will morally move away from Europe, which does nothing for Georgia even without it. Thus, the Georgian diplomacy faces a very serious task.
-, Those who follow the ongoing processes on the Eurasian continent see that the Russian Federation is clearly dominant. The observant eye will also notice that the whole of Europe has become "pro-Russian".
-, Europe is weakening, we see that. Consequently, Eurasia is getting stronger and it is natural. Europe has a serious oil and natural gas crisis, and their savior, no more, no less, is Russian President Vladimir Putin. I say this because Europe has no room for Georgia and will not be able to get rid of it for a long time. Russia is getting stronger in Europe as well, and Georgia's chances of joining the EU are becoming ephemeral.
Russian diplomacy, in addition to capabilities and leverage, is highly professional. Georgia faces many challenges. Although so far only the outlines of the plans and formats that Russia is planning in the Caucasus are depicted, it is not right to stand aside from Georgia. Georgia should be well aware of what the `3 + 3 ~ format means. It is utterly unthinkable and unacceptable for diplomacy to reject a hitherto unknown project.
The government and diplomats of our country could say – we are closely monitoring the developments and acting in the national interest. These words are standard in diplomacy and come from ancient Rome. This is a neutral statement and no one can interfere.
A preliminary refusal should have been followed immediately, but to the Georgian people and then to other countries, an explanation of what we hope to do if we do not participate in a very important project in the region, especially when your neighbors Armenia and Azerbaijan are in a camp against you.
Why do we give up what is unknown at the moment, what we do not know ?! We have no leverage against the project, on the contrary, we need Russia! Now it is autumn and the whole harvest of our country is to be exported to Russia. Just because Russia participates in this project and refuses to participate in such an important project as the "3 + 3" format is humility and nonsense.
A child was not born and Abram was named after him, this is the case of Georgian diplomats. It is not yet clear what is happening, what Sergei Lavrov is going to do when he offers six countries to sit down at the negotiating table, and our country refuses to do so.
Prepared by Eka Naskidashvili
P.S. The newspaper was ready to be published when US Secretary of Defense Lloyd Austin paid an official visit to Georgia. Upon his arrival, remarkable news was revealed in two directions:
First, when asked by a journalist whether Georgia was ready to become a member of NATO, the US Secretary of Defense avoided answering and limited himself to the general phrase "support for the development of defense and democracy". In this way, in fact, the topic of NATO was closed to us.
And the second: Regarding the "3 + 3" format, he told us: "It is better for the South Caucasus countries to cooperate and strengthen regional cooperation". "In the "3 + 3" format, I note that Russia, which occupies 20 percent of Georgia's territory, must honor its commitments under the 2008 ceasefire agreement before talking about any new platform". Unlike its predecessors, the American official has not stopped his country's participation or mediation in the dialogue (even in multi-sided) with Russia, and if you want to cooperate, we are no longer interested in translating it from a diplomatic to a simple language, so he hears.