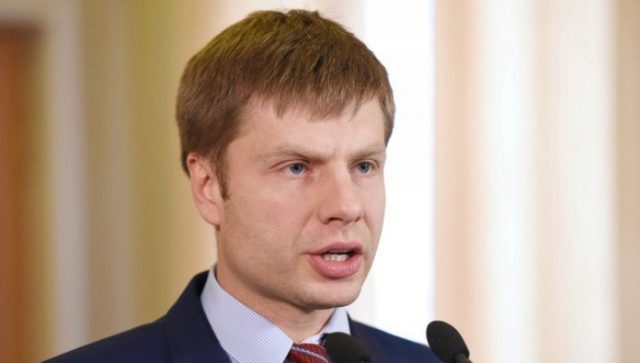 There are many calls in the Georgian sector of social networks that Georgians should go to Ukraine to fight and defend this country. Moreover, specific telephone numbers are indicated and, most importantly, it is coordinated by the Embassy of Ukraine in Georgia. Yes, you apply to the Embassy of Ukraine that you want to volunteer, and then. . .
"I spoke to the Consul of Ukraine. In short: we travel from Tbilisi to Sofia by bus, from Sofia to Poland, and then to Ukraine. The army will register us there. The wish list has already been filled and since only 75 volunteers can be transported at one time, no more can be transported by this transport, a new list is being made and there are many more volunteers" – this statement and own photo dressed in army uniform, was posted by blogger Domenic Mango.
Domenic Mango is the man who swears at the patriarch every day, defends the LGBT community with a sword and walks in the street in a mask so that no one will recognize or beat him. Yes, this man went to fight in Ukraine and now they write that he is a hero. The curser of the patriarch, the curser of the faith, the curser of Christianity became hero.
Another interesting story: Vano Nadiradze, a Georgian fighter in Ukraine, who has repeatedly appeared on TV, called us on social media a few days ago: "Probably, there are not even hours left for pigs to invade Ukraine. . . No one needs to come here, no one. . . Look at the case there, fight there. . . Destroy and disperse everything that has to do with Russia and Russian propaganda! Glory to Georgia, glory to Ukraine!"
"Dear Georgians, the weather is wonderful outside – maybe you can go for a walk in Tskhinvali and Sokhumi? You can also take some armored personnel carriers, it will help you. An entire army of invaders rushes to Ukraine to quickly complete its earthly journey here. Putin bites other countries, but these are just words. The little president also has his hands short; Finland has expressed a desire to join NATO, while the Kremlin only intimidates with statements. Georgians, get back what belongs to you. Russia has taken your lands, but only for a short time. A thief caught in violence will not last long. Go, Georgia, it's time" – this statement was posted on the social network by Rada MP Alexei Goncharenko. Earlier, he called Irakli Gharibashvili a traitor because our Prime Minister refused to impose sanctions on Russia. That's how Goncharenko became a hero, and then to bring this stupid provocateur, who directly calls us to start a war, brought into politics by Viktor Yanukovych. Yes, that Yanukovych, who was declared an enemy of Ukraine by the cohort of the National Movement. No matter that Goncharenko is considered a member of Mikheil Saakashvili's closest circle and his friend and says what helps Saakashvili the most.
Another case is Nadiradze's statement, who is trying to make people hate each other here. These people want to start a war in Georgia and they do not hide it. The Embassy of Ukraine, which recruits volunteers from Georgia, also wants to involve Georgia in the war in Ukraine, and do you know what the main demand is? A person wishing to go to war must be between the ages of 18 and 60 and it does not matter if he has ever held a gun and a machine mixer or a hair dryer. No military experience is required, you do not need to know the barrel and butt of the machine gun, the main thing is to have the desire to go to the front line and be listed.
You know what I wonder? If you fight, if the opposition on the one hand and the deputies of the Rada on the other hand force us, and if the West calls us separately, we should arm Georgia, whose children are you risking? Who should go to war? Me and people like me, right? Adult children of government or opposition leaders live or study abroad and they will not go to fight, so it means that ordinary people have to die again, right? If Misha breaks the bars in Rustavi prison, if I was outside, I would stand on the front line, fight, take up arms, why does he not call the same thing to his son? I guess some people think that they love their children love than we and, we do not know the love of a child?
Here, Volodymyr Zelensky made a statement: we must create an international legion, it will be help, come down and fight. However, the Chechen fighters who arrived in Ukraine are called mercenaries. Chechnya is officially part of Russia and Georgia is not part of Ukraine. The international legion they are going to create will be formed from mercenaries and the mercenary is called a killer. Yes, a murderer is a person who goes to another country to fight for money and will be counted on the fingers of one hand in any international legion, really brave and fighting for the idea. Yes, they are going to gather mercenaries in Ukraine and Georgians are participating in all this, with the involvement of its Ukrainian embassy and consul. I also do not understand that Georgian soldiers are involved in live broadcasts and proudly declare that they have killed so many people. A man loudly saying I am a murderer and applauding, I have not heard before. When it comes to your homeland, everything is easy to understand and comprehend, when the enemy attacks your land, your family, but when your land is thousands of miles away, talking about patriotism is a bit ridiculous.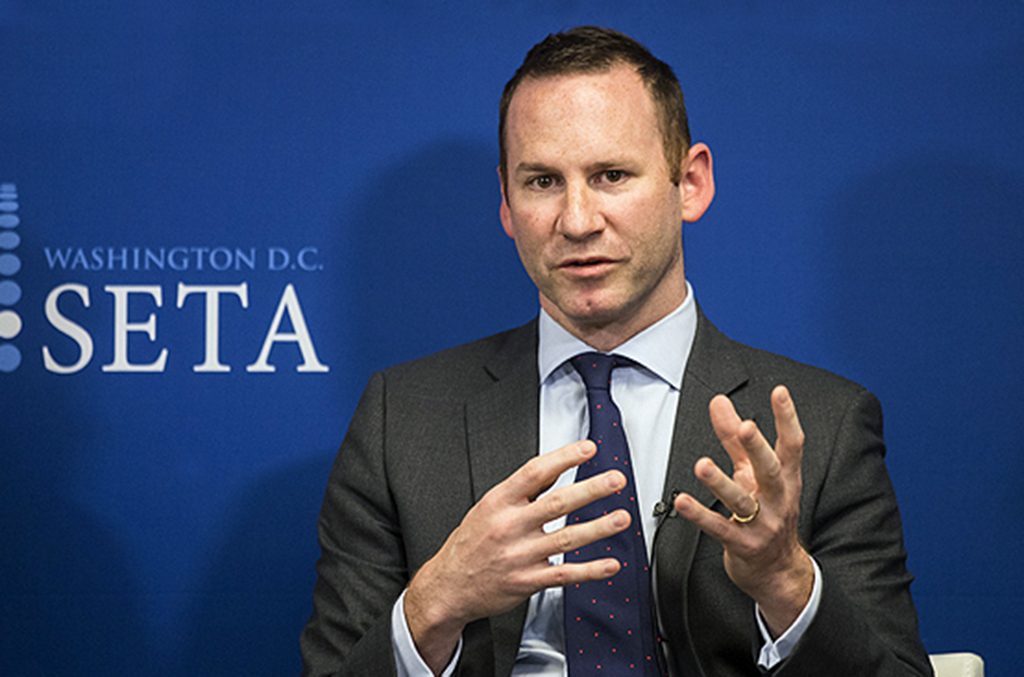 "It's time to start arming Georgia to the teeth and not wait a few weeks before Russia decides to invade (again) with them, as in Ukraine," this is a statement made by so called analyst of the Heritage Foundation Luke Coff. Is not this statement provocative? Is there a possibility that in case of bringing weapons to Georgia, Russia will think that a second front will be opened in the Caucasus and therefore should send troops here as well? And who will be to blame for this and what will we get from the West? I'll tell you – the West will still be worried, Biden will announce the numbers, how many guns he will supply us, and then we will pay for those guns for decades. We are not saying anything that the war will be disastrous for Georgia and the existence of a nation, a country will be questioned.
A group of people do not want to see the reality –NATO is not going to go against Russia with all its weapons, no EU country is sending troops, China with the largest army in the world has not intervened in this war and we are in the forefront and we want to fight and, most importantly, do it so that everyone can see and everyone Say – you see, Georgians are on the front line. These people think that we can do more than NATO and EU countries on the principle of "what is good, we are Georgians" and we want to fly with this illusory patriotism. It was such an approach that killed us and turned us on many times, but. . .
War and unrest in Georgia are helping the opposition inside the country and the so-called liberal wing, even outside the country, those states that call themselves our friends and strategic partners. Look at Azerbaijan, Armenia, have you seen the videos uploaded there and the process of mobilizing people to fight in Ukraine with phone numbers and the involvement of a consul? Do you think Ukraine does not have a consulate in Armenia and Azerbaijan? Yes, but there they think reasonably and first of all about their own country, then about the others. Unfortunately, for 30 years, we have not been accustomed to taking care of our own country, and sometimes we are fighting for the independence of Afghanistan, sometimes for peace in Central African countries, and sometimes in Iraq to get America as much oil as possible. But, our object of defense and care, first of all, should be Georgia.
Beso Barbakadze
P.S. While Georgia has done its utmost to help the war-torn country, President Zelensky has recalled his ambassador from Georgia for creating a barrier and an immoral position for volunteers going to fight in Ukraine. This decision was probably made under the influence of American curators and Georgian advisers.
Greed is the worst trait of a human being!