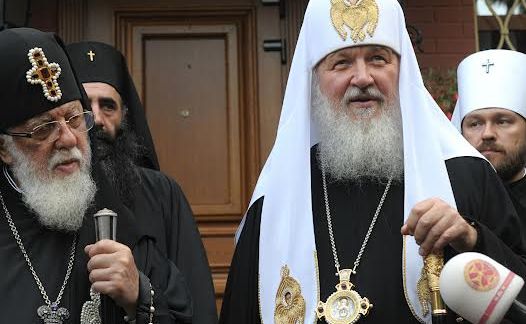 The Catholicos Patriarch of Georgia Ilia II sent a letter to Patriarch Kirill of Moscow and All Russia congratulating him on his 75th birthday.
"Once again, I would like to express my gratitude to you and to the Russian Orthodox Church for officially recognizing our ancestral lands – Abkhazia and the Tskhinvali region – as an inseparable part of the Georgian Orthodox Church, despite their political interests but in accordance with ecclesiastical laws. Our people and we also thank you for repeatedly assisting us in freeing our citizens who have been taken prisoner for violating the temporary border" – the letter of Ilia II says
At the same time, according to the Catholicos-Patriarch of Georgia, difficult issues that create problems are still unresolved!
"But the hope for a better future lives on, and our kindness to you is sincere:, he letter says.
Prepared by Luka Maisuradze
according to the material published on eadaily.com