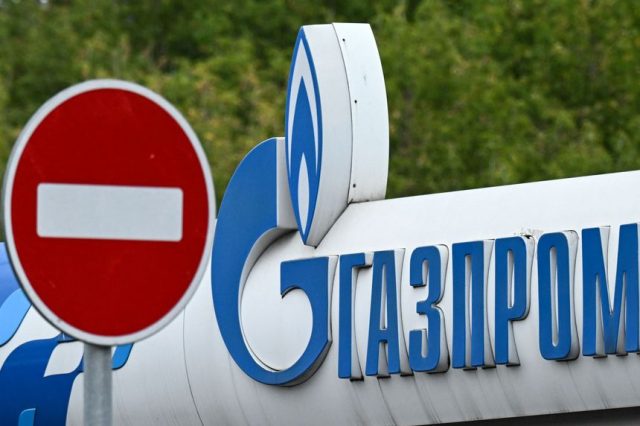 An 'indefinite' pipeline shutdown puts further pressure on political leaders to find energy alternatives
Winter is starting early in Europe this year, as Russian energy company Gazprom said Friday it is shutting a key natural-gas pipeline indefinitely. If "indefinitely" is as long as many fear, the move will scramble Europe's energy plans for what already was destined to be a harsh cold season.
Gazprom is turning off the spigot on Nord Stream 1, the main conduit for Russian gas into Germany and the rest of Western Europe. The pipeline already was running at only 20% capacity and was supposed to be undergoing a three-day shutdown for maintenance. The Russian company now says it needs to fix another fault, and it can't or won't say how long that will take.
It's hard to take that claim at face value. Other Nord Stream 1 shutdowns and capacity reductions this summer have had a political tint. Perhaps the Kremlin is now punishing Germany and other allies for the G-7's plan announced Friday to cap the price that countries pay for Russian oil exports.
Or Vladimir Putin may want to deter Europe from supporting a Ukrainian offensive now underway to repel his invading Russian forces from parts of southern Ukraine. Or he may simply hope to foment political trouble for Western governments facing inflation and energy crises as the weather cools.
Europe's problem is that, despite a six-month war in Ukraine, it remains addicted to Russian gas. Countries such as Italy and France have made some progress lining up alternate suppliers such as Algeria, but physical infrastructure is a weak spot. Germany lacks the liquefied-natural-gas (LNG) terminals it would need to import gas in large quantities from anywhere other than Russia and won't finish three new terminals for years.
As a result, Europe's plan for weaning itself off Russian gas has relied on . . . Russian gas. Germany scrambled to stockpile as much gas from Nord Stream 1 as possible during the warm months, a process slowed by Gazprom's capacity reductions. Meanwhile, Mr. Putin has profited from higher global gas prices, which have increased his revenue from the gas Europe wants, St. Augustine-like, to stop buying but not yet.
A Nord Stream 1 shutdown billed as indefinite will mark a change even if Gazprom restarts gas shipments soon. The message to Europe is that it may be time to start implementing an energy Plan B the Continent doesn't have, including gas rationing or tapping stored gas months ahead of schedule.
That will make for a miserable season for Europeans and their politicians, with unknowable consequences. But this also is a dangerous game for Mr. Putin. Europe's addiction to Russian gas was built on the fiction that the Kremlin would always treat energy as a commercial matter. Europeans now see how false that was, and one can ask what took them so long.
But it's a mistake they're unlikely to make again, however the Ukraine war ends. Other potential Russian gas customers such as China are also watching this energy blackmail. Europe is paying for its energy dependence on Russia. Mr. Putin may pay later for exploiting it.