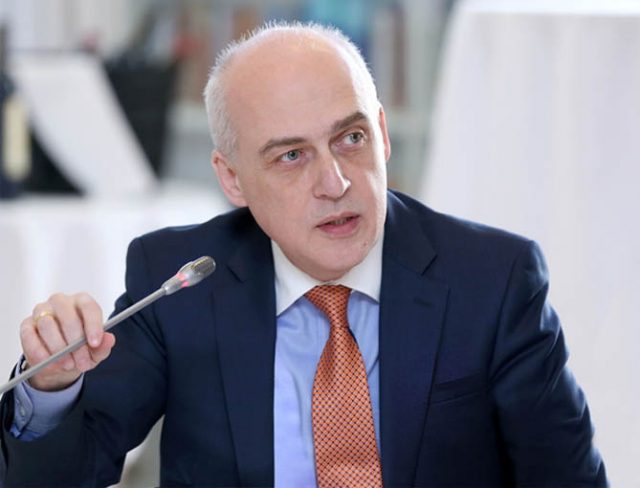 At the dictation of the geographical space of Georgia, I offer political miniatures to judge the reader.
* * *
I, almost 92 years old, Doctor of Historical Sciences, political scientist and geopolitician with 60 years of experience in teaching socio-political disciplines in Kutaisi higher education institutions, invite the Minister of Foreign Affairs of Georgia, Mr. Davit Zalkaliani, to the debates on only one topic: he should justify us what benefits will the NATO membership bring to Georgia, while I will prove to Mr. David what a disaster Georgia's membership in NATO will bring. Fortunately, Georgia will never be accepted as a de jure member of NATO. As for   a de facto membership to NATO  . . .   Unfortunately, the US-West has been using the geographical space of Georgia for a long time, which has caused us a lot of trouble. What Georgia's de facto membership in NATO means – I talked about it in the July 14 issue of "Georgia and the World". I  hope Mr. David will agree with me on the debate. I ask the editorial board of "Georgia and the World" to give us a newspaper page to cover  the debate materials.
* * *
On October 1, in the 21.00 h program of the Public Broadcaster, "Moambe" the Georgian Prosecutor General's Office presented a list of crimes committed by Saakashvili. Surprisingly, the prosecutor's office did not mention even in a single word Saakashvili's most heinous crime, such as the invasion of Tskhinvali on August 8, 2008 and the outbreak of hostilities. This adventure of Saakashvili and his "nationals" killed our soldiers, civilians, killed Russian peacekeepers stationed there under the auspices of the UN and the OSCE, resulting in Russian aggression; Tens of thousands of Georgians have become refugees, we have lost 20 percent of the country's territory, how can the prosecutor's office be silent about all this ?! The prosecutor's office is silent, the government of the "Dream" is silent – Uncle Sam forced them not to say even a word about Saakashvili's gravest crimes, and as a result we find that today Saakashvili and his Nazis are extremely insolent. This means that history does not forgive us for hiding facts – realize this truth, government!
Givi Gureshidze,
Doctor of Historical Sciences,
political scientist from Kutaisi