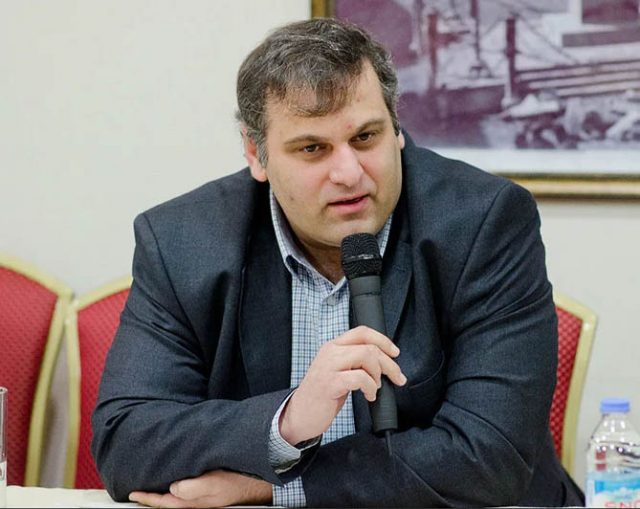 I will start the address with a few theses related to Georgia's foreign priorities:
* Georgia with territorial problems will not be accepted into NATO, but the West will use this topic to deepen the problems between Georgia and Russia;
* Constant wrestling with Russia will bring Georgia to the brink of collapse due to NATO issues;
* Russia will never tolerate NATO entry into our region;
* It is necessary to discuss the neutral status of our country and an active dialogue with Russia.
I did not write these abstracts today, I formulated them word for word in an article and interview published 22 years ago ("Diliს Gazeti", January 27, 2000 and "Kviris Palitra", November 20, 2000). All these theses (unfortunately!) Are still relevant today:
Georgia could not become a member of NATO, that is, it could not receive protection from NATO, but the issue of NATO divided our country into three parts – Tbilisi, Sokhumi and Tskhinvali; Much has been said about neutral status, and the issue of alliance with Russia itself is no longer taboo; Finally, the events in Ukraine have once again and finally proved that Russia will not tolerate NATO domination in our region – the Black Sea countries bordering Russia and the Caucasus!
Ukraine has achieved the result that it must have achieved as a result of its totally anti-Russian policy. It can be said that in its Russophobic madness, the Ukrainian political elite has even surpassed Saakashvili's gang. A country living more or less normally, with developed industry and agriculture. This elite even before the Russian invasion brought the country to the brink of extinction. The terrible Maidan coup was the beginning of this trouble.
Russia's actions towards Ukraine are not a special event. Yes, that's right and I'm not crazy when I say that. If the bombing and destruction of Yugoslavia by NATO in 1999, the American invasion of Iraq in 2002, and the years-long occupation of that country, the bloodshed in Libya and Syria by the US-Europe, and we are not outraged, then do not be extremely outraged by the Russian military operation in Ukraine, government-opposition-people. Russia will end this military operation and the future of Ukraine will be decided only then. This is a new world order, or rather – disorder, chaos, the victory of the policy of force over international law, which America, for 30 years, has been brutally raping in the absence of the Soviet Union. The Georgian government has not faced any dilemma in imposing sanctions on Russia. It is ridiculous to ask such a question – will Georgia join or not join the sanctions against Russia. It is more appropriate to formulate: Will Georgia impose sanctions on itself? Prime Minister Gharibashvili also gave the simplest and only correct answer to this simple question: Georgia will not blockade itself by announcing anti-Russian sanctions! Accordingly, Russia will continue to supply wheat, oil, energy and other strategic products to Georgia, and there will be no Russian military intervention. But I will move on to the main thing and warn the government, Prime Minister Irakli Gharibashvili: it is good that you do not declare war on Russia and do not destroy Georgia, but the Nazis, their satellites and many of your outspoken supporters are trying to do that by raising the issue of Ukraine. The verbal hysteria allowed by you in the mass media (see TV Imedi), as well as the Ukrainian flags and inscriptions displayed in the cities of Georgia, create the background for your outspoken caution and prudence to appear as a betrayal of Georgia. I understand that you do not want to burn a barbecue or a skewer, but be careful – the American agency embedded in your own structures is not sleeping. One day, in the very near future, these structures may bring you down peacefully. A June 20-type attack will not be on the parliament; The street will simply create the background, and the real enemy involved now in various structures, will act as the steering wheel when their time comes. Central Intelligence Agency and other special services, including the British, have a huge amount of experience in this business .Now they will need an anti-Russian front in Georgia, and first they will tell you through Nika Melia to join the Russian air blockade, then others will become more active, for example, as madam president has become unhealthy active.
Most of the people today support you because of the right position, but I repeat: this position is expected to be demoralized quite soon, if this hysteria continues in the country. Stop stirring up anti-Russian hysteria even among your supporters. You might even consider introducing an emergency. It is upon you to decide!
Gulbaat Rtskhiladze