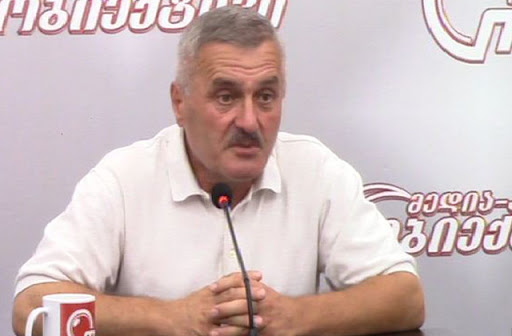 At an EU summit in Brussels, Belgium, on June 24, French President Emmanuel Macron spoke about future relations with Russia and said that a dialogue with Moscow was essential in the light of the current challenges. He said that the EU needs to protect its own interests and, above all, security. According to him, in the current situation, the policy of sanctions is meaningless and therefore needs to be reconsidered, which implies only a reactionary logic: "We can not maintain only a reactionary logic towards Russia. I hope we will be able to have this dialogue with European unity and cooperation…"
This statement by Emmanuel Macron was later criticized in Western political circles, however, the French president was not the only one to stress the need for dialogue and settlement of relations with Russia at the summit. German Chancellor Angela Merkel also said the EU should have direct contact with Russia's first person.
For reference: France and Germany also proposed inviting Vladimir Putin to the summit. Many have opposed the idea, but the positions of Macron and Merkel that the EU needs to normalize relations with Russia most today are still shared by the leaders of the Union's leading states.
We remind you that Macron first spoke about the importance of dialogue with Russia in 2019 at one of the meetings with diplomats in Paris. He stressed that the time had come for Europe to reach out to Russia so that the parties would not return to the reality of the Cold War. Moreover, he said, without secure and stable relations with Russia, they will not be able to guarantee security on the European continent … "
What does the position of the Presidents of France and Germany mean for Georgia as a state oriented towards Euro-Atlantic structures, and what geopolitical situation does it create in the region, "Georgia and the World" talks about the former Chief of General Staff, Major General Givi Iukuridze.
– Mr. Givi, French President Emmanuel Macron said directly at the Brussels summit that the EU should end its confrontational policy with Russia and start normalizing relations, which should be carried out through direct dialogue. All this, of course, has many opponents in the European political space, but the leading countries support dialogue. What does this initiative of France and Germany say to us, as a NATO and EU-oriented state under the illusion that the West will protect us from Russia,?
– It is a kind of policy axiom that, if you want to resolve relations with the state, you should talk to this particular state; You may a well talk to others, but the relationship is mainly resolved through direct dialogue, finding points of intersection of interests, finding common ground, some compromises, and so on. This is not new in international politics.
Now let's take Georgia: our neighbors are Azerbaijan, Turkey, Armenia and Russia. Many years of practice have shown that if we do not have normal relations with them, and especially with Russia, first – we will not have security, second – we will not have political stability, which, we see, is broken, and third – we will not have economic progress. What did Macron's statement mean? – Nothing new. Leading EU countries have long said that the so-called collective environment, which sacrifices their economic (and not only) interests, is unacceptable to them, which is why England has left the EU. As for security, Macron is not the only one who says that the confrontation with Russia should end, the German leadership is in a similar position. Of course, this approach is correct, because even the policy of sanctions pursued by the European Union against Russia proved ineffective. On the contrary, after these sanctions, Russia's weight in the international arena has increased and it is one of the main actors in the process of ending the unipolar world …
– The ideas for dialogue with Russia have many opponent in the European Union…
– I agree with you, but the approach that dialogue does not make sense, because "it will still not fulfill the agreement anyway", I think, is not considered in the context of real policy. This is destructive rhetoric. By the way, in Georgia, too, there is mainly the influence of this approach when it is said that a direct dialogue with Russia does not make sense without the involvement of international partners. Dialogue always makes sense, but certain forces at the international level simply do not need it. Why and for what – this is another topic, but, despite everything, one thing is a fact: Russia is no longer the country it was 20-25 years ago. 20-25 years ago you could have had more influence over it, but today Russia is a superpower with the strongest military industry, armaments, troops, energy resources, and so on. Both Macron and Merkel are aware of this, and this is their starting point when they say that we should not continue the policy of sanctions and boycott, which is detrimental to Europe itself, but rather focus on dialogue, problems can be solved in this way. I think this is a direct message to Georgia about the need to normalize relations with Russia, however, it is difficult to say whether our political spectrum and especially the ruling team is ready for this situation. Anyway, I do not see any signs of that. I see only a linear policy towards the West, the West that cannot imagine its own security without a normal relationship with Russia. By the way, the fact that Russia's energy resources are of great importance to the leading countries of the European Union, especially Germany, is confirmed by one circumstance: what the Americans did not do to the German companies to stop working on the North Stream 2 project, but in vain. This project is being successfully implemented and soon it will be completed. This, in fact, demonstrated that the West is not even a geopolitical monolith in which individual states have their interests in the background for common values, but there are also completely different interests …
– However, Washington came to the conclusion that it could not stop "North Stream-2" and lifted sanctions on Russia, and this decision was made in such a way that Ukraine was not informed about the case …
– Of course, this fact also shows that neither Ukraine nor Georgia are countries of any significance for the West, as they describe it to us … As for Russia, which is presented by some propaganda as if it is a country on the verge of collapse, those who believe in it, let me remind you that Russia is a state that has renewed its armaments by 70% in the last 5-10 years; It has also modernized missile complexes, navy, aviation, artillery, etc. I am not saying anything about the fact that this is a country that has more energy resources than all the countries of Europe taken together. Now let's look at the economy: Yes, the Russians have economic problems, but everyone has problems in the face of a Covid-epidemic. When countries with stronger economies than Russia faced difficulties, such as Italy, a member of the European Union, Russia suddenly came out with huge reserves to improve conditions for medical staff, where doctors were given salary supplements, bonuses, and so on. Russia, in fact, was ready for any challenge related to the epidemic or politics; Most importantly, it was prepared to respond accurately to NATO exercises in the light of all this. I mean, in parallel with all the NATO exercises, the Russians also conducted exercises, including in the Black Sea, the Pacific, and so on.
– You mentioned the necessity of dialogue many times at the beginning of the interview, in our current political reality even talking about dialogue with Russia is risky. Any entity, party or individual politician who raises this issue is immediately targeted by liberal propaganda. What could be the solution in this situation?
– Dialogue is not the target itself, which we must carry out in any case. Dialogue is an objective necessity. The propaganda you have mentioned suggests that we are in constant confrontation with the superpower; Let's hope that NATO will protect us with troops, and economically – the European Union. I do not think they believe this tale, but if anyone believes it, I ask – how can Europe protect us from Russia, which cannot imagine its security without resolving its relations with Russia?! By the way, Georgia and Ukraine were not mentioned seriously at the recent meeting of the US and Russian presidents. Why? For a very simple reason, because neither Georgia nor Ukraine is a strategic task for either Russia or the United States. This is the reality and not that it turns out they you do not sleep at night in Washington thinking about Georgia's accession to NATO… It will be better for us as soon as we get out of these tales, otherwise Russia has more than enough power to defend its interests, as well as both Europe and the United States. This is us who will be affected and a stick will be thrown at us, just like in 2008…
Interviewed by Jaba Zhvania