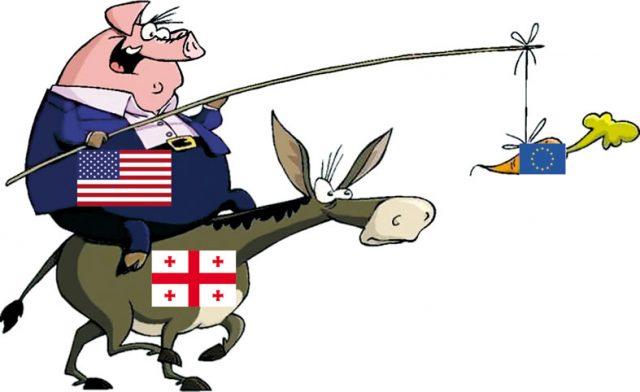 On August 14, 29 years have passed since the start of the Abkhaz war. Almost three decades have passed since the tragic events. The Prime Minister of Georgia Irakli Gharibashvili places a post on the social network and stressed that he is confident that historical justice will be restored: "29 years ago, in this day began one of the most dramatic events in the history of Georgia – the war in Abkhazia. Conflict between fraternal peoples has claimed the lives of many people – soldiers and civilians. Our citizens stood on both sides of the front line. I once again extend my condolences to the families of each deceased. Historical justice will be restored and Georgia will definitely be united . . . "
The Prime Minister is convinced that through peace and development Georgia will create a strong state with Abkhazians and Ossetians, in which everyone will have the opportunity to maintain and develop their identity: "Through peace and development we will create a strong, developed state with Abkhaz and Ossetian brothers that will be attractive to each of its citizens and, where everyone will have the opportunity to maintain their identity, prosperity and development in terms of ethnic, religious and cultural diversity. . ."
Later on, other top official also made statements and underlined that Georgia is ready for a realistic dialog with the conflicting party. But, how they can imagine such dialog today and, who may be considered aa "conflicting party" – has not been specified by the ruling team . .
What are the prospects for Georgian-Abkhazian relations 29 years after the war, and given the current situation, is the Prime Minister's assessment of the restoration of historical justice realistic? Former Commander of the Internal Troops, Lieutenant General Giorgi Shervashidze talks to "Georgia and the world".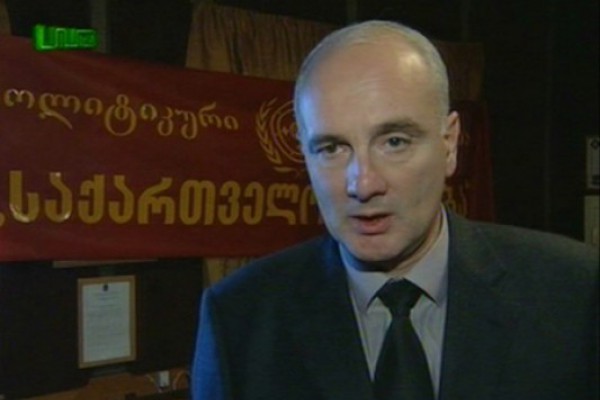 – Mr. Giorgi, 29 years have passed since the beginning of the war in Abkhazia on August 14, – almost three decades. This is enough time to draw some conclusions. What would you say to yourself, as a person at the epicenter of those tragic events of his time, how does all this seem from today's perspective?
– 30 years is more than enough time to evaluate the events and draw certain conclusions with a cold mind, but, on the other hand, it also has conclusions. What was this war and what did it show us? For whom how. I know many of the militant people who still believe that Georgia has taken the right steps at that time, but there are also many who still believe that our units should not enter Abkhazia. I, for example, and the people around me had already dreamed in 15 days that the demonstrators would immediately withdraw their military equipment from Abkhazia. Unfortunately this did not happen and the war escalated. Then as events unfolded, we all know. It was a big mistake, of course, all this and the result was deplorable.
– Yes, but the situation was getting worse day by day, what should the government have done?
– I said then and I still think that Georgia's all its diplomatic or political resources, by all means and means that would be aimed at calming the situation, should be directed to Russia. It is clear that at that time the situation in Russia was quite chaotic and other people were at the helm, but we simply had no other way; Somehow we had to find a common language and not get to the point of conflict.
– That is, should we have gone through dialogue with Russia again and again?
– Of course. There was really no alternative to this path, but instead we had some illusions. "We do not need Russia", "the civilized world will protect us", etc. The political spectrum obscured by these slogans believed in fairy tales, which then and then misled the public as well. What did we get as a result? We got a war that lost our territory and lost our most precious people. For Abkhazians and Georgians, it was a tragedy that separated us for many years. I am sure this war could have been avoided. By the way, when we talk about dialogue and the need to normalize relations with Russia as a solution, it should be noted that at that time in Russia, including at the highest political level, some forces opposed to the normalization of Russian-Georgian relations were deeply rooted. They have played a major role in a number of confrontational processes and the escalation of the conflict in Abkhazia.
– Who do you mean?
– I will refrain from specifying, but who wants, will probably understand. These were our neighbors who know very well that the settlement of Russian-Georgian relations strengthens Georgia. Georgia, which has a strong and good neighborly relations with Russia, obviously does not need anyone. Everyone needs a defenseless, fragmented and weakened Georgia, which will be in danger under the sword of Damocles.
– Let's talk about today's reality. The Prime Minister said on the social network that historical justice will definitely be restored and that Georgia, through peace and development, will create a strong state together with its Abkhaz and Ossetian brothers, which will be attractive to each of its citizens. Does our current political and ideological course give us a basis for this optimism?
– In Georgia, since the collapse of the Soviet Union, there has been no government that does not declare that it will restore territorial integrity peacefully and create such conditions for the Abkhaz and Ossetian brothers, we will become attractive. Almost 30 years have passed since then and what have we achieved as a result? Would anyone say that today we are closer to restoring territorial integrity than, say, 15-20-25 years ago? I do not think so. As for the Prime Minister's statement, I really want his wishes to be justified, but I doubt that with this policy we will create an attractive Georgia for Abkhazians and Ossetians. With this policy, we are distancing ourselves not only from the conflict regions, but even from each other, the government is distancing itself day by day from people whose choice and will is not really what is happening. I mean the externally dictated ideological dictatorship that has virtually nullified our already nominal independence over the years.
– Are Abkhazians or Russians ready for dialogue with Georgia?
– We have heard statements from the Russians many times about the readiness for dialogue, but our side, as a rule, either leave these statements unanswered or assess them as a provocation. As for the Abkhazians, I can not say whether they are ready for dialogue at the highest political level, but I know people who are quite good and positive about Georgia. All of this just needs to be used and a planned counter-policy that we have not seen yet. By the way, I have often heard such an argument from people who share the need for dialogue with Russia: we should talk to Russia because it does not accept us into NATO. I do not think so, we should talk to Russia not because of non-accession to NATO, first of all, because it is a neighbor, one of the strongest players in world geopolitics, and, most importantly, because we are talking about the greatest orthodox It is a state with which we have a centuries-old history. That's what comes to the fore here and not that you are not being taken somewhere. NATO s not a subject at all, in this case
– Is it possible to have a dialogue with Russia under this government?
-, One thing I know, and I am convinced, is that without the support of the authorities for this idea, if there is no real readiness for direct dialogue, no force hoping in in the West, and especially today's West, will succeed. Neither can it be successful economically, politicallly or otherwise. By the way, what is happening in Afghanistan now is another clear example of what a credible partner the US can be for any country. About the same way they left us in 2008, most likely in the war they provoked, and they will leave us in the future, if, of course, we still have the power to lead and bring about the blind service of someone else's interests from the very beginning. As for NATO, whose leaders even tell us privately that they can not accept us, but we still do not hide ourselves, given that for 20 years we lived in illusions towards the alliance and, in fact, we were disconnected from reality. I think we still need to tell young people the truth now. We need to teach them and make them understand the reality that NATO is not our way, it is disastrous for the country and this path will lead to nothing good for us. Here, if we take this reality to the level of declared policy and get out of the illusions that have led us to today's degradation, then we can think about change, if not, the choice is clear – we continue to exist in an absolutely hopeless reality, which will become more complicated and difficult.
Interviewed by Jaba Zhvania