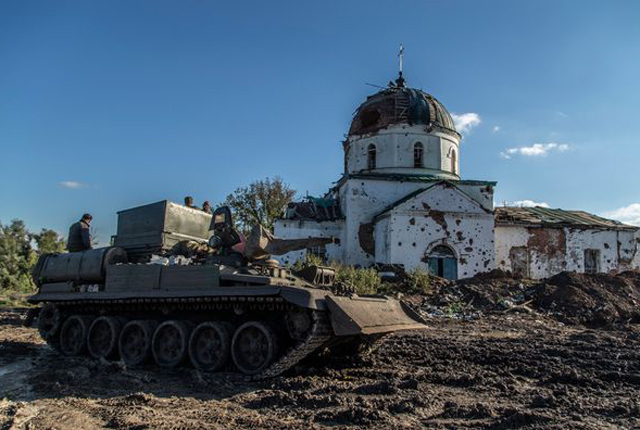 Support for Kyiv potentially faces new political hurdles as U.S. midterm elections draw near
WASHINGTON—Widespread support in Congress for pumping aid to Ukraine is starting to show signs of fracturing as many Republicans in the House question whether the money would be better spent combating China and tackling economic problems facing the U.S., according to a dozen lawmakers and congressional staff from both parties.
Concern about a potential shift in U.S. support comes as Ukraine continues its push east, with its forces seizing about 3,500 square miles of territory in the northeastern Kharkiv region as part of a surprise offensive earlier this month. U.S. military assistance, including Himars—long-range rocket launchers—have been credited with helping Ukraine push back Russian forces.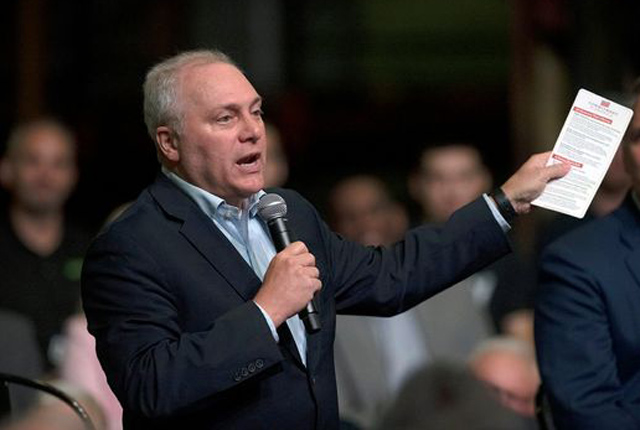 Until now, votes in Congress against such support were few and far between, with politicians in both parties seeing the need to make sure that Ukraine had a fighting chance against Russia's invading forces. Since Russia invaded Ukraine in February, the U.S. has provided $15.8 billion for security assistance, including a military package of $600 million earlier this month.
Another $13.7 billion for security and economic assistance is included in a stopgap funding bill that Congress must pass by the end of the month to keep the government funded.
As November's midterm elections approach, the continuing flow of aid is falling out of favor with many House Republicans who are struggling to justify the overseas spending to their constituents in the midst of domestic concerns including high inflation and economic uncertainty. That might intensify if Republicans, as expected, win a majority in the House starting in January.
Minority Whip Steve Scalise (R., La.) and conference chair Elise Stefanik (R., N.Y.) the second- and third-highest ranking House Republicans, recently declined to commit when asked publicly whether they would continue providing aid to Ukraine should Republicans take control. Votes on aid since the invasion have passed with overwhelming support from both parties.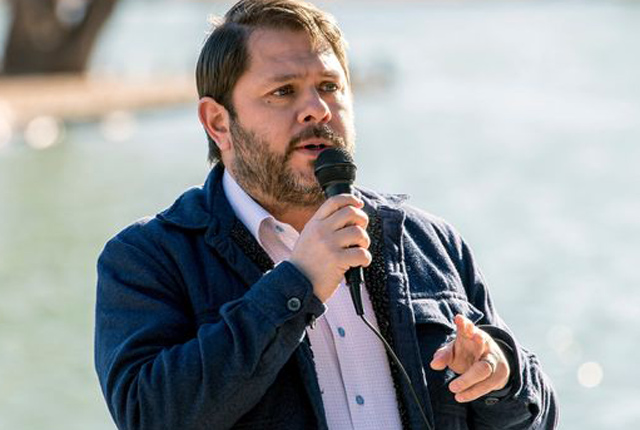 "There are a lot of members that want to see more accountability in the Department of Defense and more of a focus on the threats that are out there," Mr. Scalise told reporters earlier this month. "China is moving very aggressively to build up a naval fleet, and right now our naval fleet is in decline."
While lawmakers said they expect the latest proposed round of Ukraine aid to make it into the stopgap spending bill, future requests might face more resistance. As a result, officials in Congress and the Biden administration said they are working quickly to get as much assistance to Ukraine as possible before the end of the year. The Senate and House have separately held briefings on Ukraine to make the case for the latest aid round.
Rep. Ruben Gallego (D., Ariz.), who serves on the House Armed Services Committee and favors additional military aid to Ukraine, said that if Republicans take control they could invoke a rule used by past GOP speakers that requires majority-Republican support before any bill is brought to a floor vote. Such as move could significantly complicate the passage of future Ukraine assistance in the House, he said.
U.S.-provided weapons have helped Ukraine take back territory and offset Russian weapons advantages, according to U.S. military officials.
"Right now, Ukraine is doing very well," Army Gen. Mark Milley, the chairman of the Joint Chiefs of Staff, told reporters traveling with him in Europe recently. "They've seized the strategic initiative, and the Russians have lost their strategic initiative."
Secretary of State Antony Blinken said in a statement earlier this month that while the U.S. aid is aimed at ensuring Ukraine's victory on the battlefield, it will also "strengthen Ukraine's hand at the negotiating table when the time is right."
Some Republicans have for months indicated that they might be growing impatient with U.S. assistance to Ukraine. In May, Heritage Action, the political wing of the Heritage Foundation, a conservative think tank, said it opposed the $40 billion Ukraine aid bill agreed to by the Biden administration and Congress in May, citing concern over U.S. inflation, debt and other spending priorities.
Rep. Roger Williams (R., Texas) and Sen. Josh Hawley (R., Mo.) have both voted against assistance, but they have said they have acted over concern that the aid to Ukraine was depleting U.S. weapons and jeopardized U.S. national security as a result.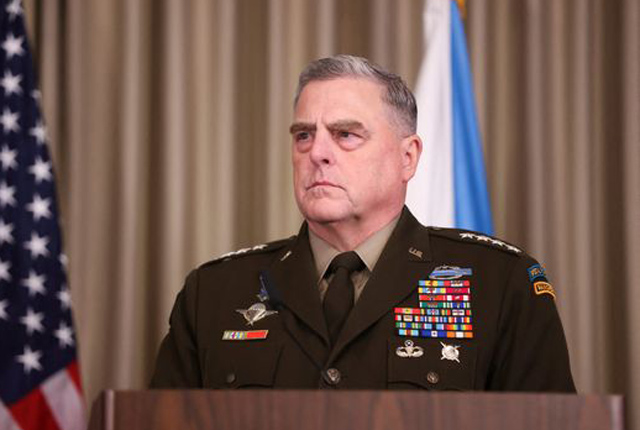 Some Democrats and centrist Republicans in Congress said they have been urging President Biden to do more to assist Ukraine, such as by providing Kyiv with the Army Tactical Missile System, or ATACMS, which has a range of about 190 miles. Administration officials have been reluctant to do so, saying such a move could spark a broader conflict.
Gen. Milley said that while ATACMS is currently under consideration, he pointed to Russian officials warning the U.S. against providing Ukraine with such weapons. Russia's Foreign Ministry said earlier this month that if Washington sent Ukraine longer-range missiles, the U.S. would cross a red line and become a party of the conflict.
Other advanced weapons such as Western-made jet fighters aren't under consideration for the short term, U.S. Air Force officials said recently.
European governments, which have been providing large amounts of military aid to Ukraine, so far appear committed to continuing that assistance, although energy shortages and other domestic economic pressures could eventually limit public support.
Germany has so far committed more than €2 billion in aid for Ukraine, equivalent to $1.94 billion, including more than €720 million in arms deliveries. More military aid, including dozens of heavy-duty armored vehicles and tank transporters as well as jamming devices and antidrone systems, is scheduled to be delivered in coming weeks and months, according to a list published by the government.
France has disclosed few details about its military support to Ukraine for fear of being considered a belligerent by the Kremlin, officials in Paris said. The Kiel Institute for the World Economy, a German research institute, said France has so far committed around €1.15 billion in aid to Ukraine, including €233 million in military equipment.
—Warren P. Strobel contributed to this article.
https://www.wsj.com/articles/as-ukraine-advances-on-ground-clock-ticks-in-washington-on-aid-11663986854