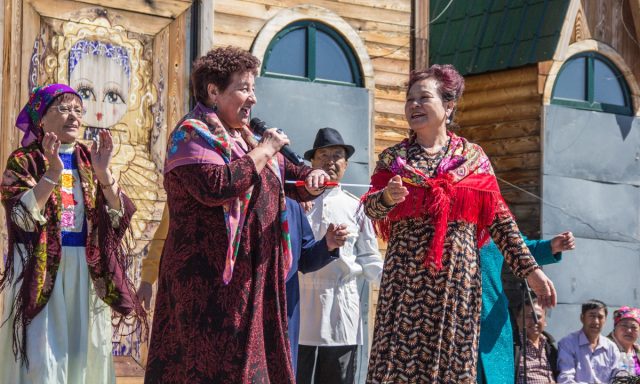 More than half of Russian citizens regard China as the top of Russia's international friends, a recent survey by Russia's state-owned polling institution revealed. Russia's affinity for the Chinese partly stems from the two countries' mutual support for each other's core interests, such as national sovereignty and territorial integrity, observers say.
"I see a lot of examples of support for China among Russians every day. In August when US House Speaker Pelosi made her ill-intentioned trip to China's Taiwan, about 400 Russian students among Young Guards Association came to the Chinese Embassy in Moscow, with slogans like "We stand with China," "Stop provocations," and "USA, hands off Taiwan" to express their support for China," news editor Pozhidaeva Alexandra from Russia told the Global Times.
The antipathy to Western hegemony and interference in other countries' internal affairs has made Chinese and Russian citizens more sympathetic to each other, and more willing to work together to fight against such hegemonic control by the West..
About 76 percent of Russians see the US as Russia's main adversary in the context of the current geopolitical realities and systemic agitation of Russia's relations with the collective West, according to the above-mentioned survey conducted by the All-Russian Public Opinion Research Center (VTsIOM).
"In last decades, Russians had been under the influence of false Western narratives about 'Chinese aggression.' Some people in our country believed that China was about to 'invade us.' Pro-Western media and netizens used to spread this bogus lie to disrupt the Chinese-Russian partnership which has brought a better alternative to the Western order," Edvard Chesnokov, an adjunct professor at the Far Eastern Federal University in Vladivostok, Russia, told the Global Times.
"But now, as Russia gains more sovereignty, including anti-fake news laws, the situation has changed. Russians now realize that China is similarly a victim of unilateral Western sanctions, xenophobia, militarism, abductions, and other forms of unjustifiable hostility. In the Russian language, there is a phrase, 'we are in one boat,' which is used to by Russians to welcome China as our natural ally," said Chesnokov.
The recent death of former Soviet leader Mikhail Gorbachev has become yet another chance for Russians to rethink the Chinese way of solving the problem of economic modernization which both countries were facing in the 1980s, Chesnokov noted.
"Russians see a smart alternative to violent Western-driven dissolution of the USSR under its last leader. We appreciate the Chinese ability to save the best pieces of the socialist model and combine it with patriotism within, and independence outdoors, which are the qualities Gorbachev lacked," Chesnokov concluded.